Episode 27
Mountains and Stories: Margaret Yee
February 11th, 2022
46 mins 46 secs
In our final (for now) episode of our collaboration with Dr. Xiumei Pu on her project, "Mountains and Stories: Building Community Among Asian and Pacific Islander Refugee and Immigrant Families in Salt Lake Valley," We talk with Margaret Yee. The project is supported by a Whiting Public Engagement Programs Seed Grant and is anchored in the theme of mountains. It is our hope that these efforts will amplify the environmental voices of Asian and Pacific Islander refugee and immigrant communities, and spark more public interest in thinking about the connection between culture, identity, and the natural environment.
At the heart of the project is a podcast series featuring the life and work of twelve storytellers who come from a range of age groups, occupations, and ethnic and racial backgrounds. Some of them are born in the United States; many of them are born in another Asian country or Pacific Island and immigrated to the US at a young age. Their stories show fascinating complexities of immigration routes and histories, incredible cultural richness and resilience, and long-lasting contributions of the Asian and Asian Pacific Islander communities to the social life and cultural landscapes of Salt Lake Valley and the broader Utah. You can listen to previous episodes here on the IMR Podcast website.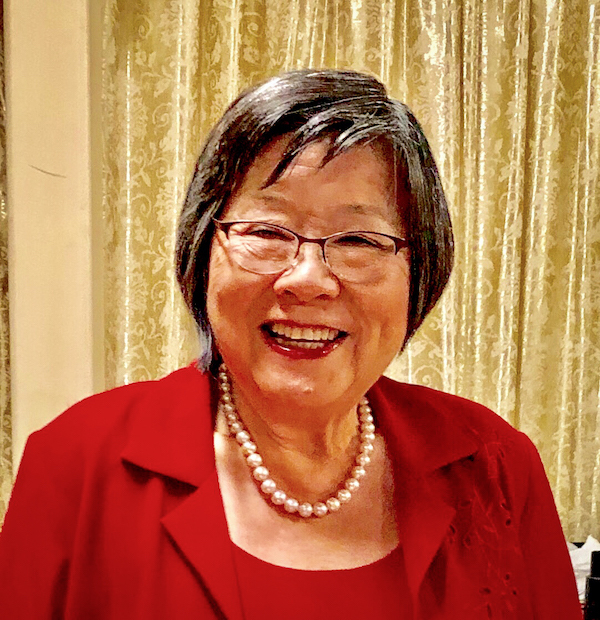 Margaret Yee is an energetic life force. She has dedicated herself to serving the Asian community for over 55 years. She is the Co-founder of Chinese Railroad Worker Descendent Associations( CRWDA )and has brought the Asian community together to celebrate their culture and heritage through various events, as well as, to gain recognition for their achievements (both historical and present).
She has served on numerous boards and committees at the Federal and State level, including being the Governor's advisor for Asian Affairs for the State of Utah 1989-1998; Utah's Transcontinental Railroad 150th Celebration Commission 2018-2019; Advisor for Chinese American Heritage Foundation 2019-present; Advisor for Chinese New year celebration committee 2019-present; Advisor for Yee Fong Toy Benevolent Association of Utah, 2008-present; Advisor for Millcreek Seniors center 2014- 2019; One of the founding board members for the Asian Festival and served on the board for the last 45 years (which is the longest continually running festival west of Mississippi) 1976-present; Board member Multi- Ethnic Business Committee, Salt Lake City, Ut 1997-1999; Board member Salt Lake county Economic Development Loan committee,1987-1992; Board member Utah Pacific Rim Business Council 1992-1993; Oversea Chinese Affairs Commission 1988-1994; Board member International trade committee, SL Chamber of commerce 1997-1999; Board member Salt Lake Sister City serving 1993-present; President of the Chinese Seniors United Association of Utah, 2018-present at the community level.
Awards received include Lifetime Achievement Award, presented by Utah Organization of Chinese Americans ( UOCA) 2011; Outstanding Business Owner Award presented by the Utah Asian Chamber of Commerce, 2009; Humanitarian Award by the Salt Lake City Police Department, 2005; Philanthropy Award by Easter Seals of Utah,2001; Governor's Golden Service Award for 30 Years Outstanding Service by Governor Michael Leavitt, 1997; Outstanding Contribution and Community Service Award by A.A.U. Utah, 1990; Outstanding Achievement and Leadership Award by the National Asian Pacific American Bar Association and the Utah Minority Bar Association,1993; "Once In A Hundred Award" by Utah Centennial, Salt Lake County 1996; Raymond S. Uno Legacy Special Achievement Award 2018
In addition to her extensive community involvement, Margaret Yee is a successful business woman, conducting business internationally, as well as co-owning the iconic Jade Café for 56 years at the same location, which was the longest operating Chinese Restaurant in State of Utah and being the Co- founder/partner of the first Gourmet Chinese Restaurant in the state of Utah and being the Co-founder/partner of the first Chinese food wholesale Grocery in the state of Utah.
Jeff Nichols and Brent Olson co-direct the Institute for Mountain Research and our 2018-2019 Mountain Fellows are Katie Saad and Naomi Shapiro. Our theme song is "Home" by Pixie and the Partygrass Boys.. As Naomi likes to say, "They are awesome and you should check them out."
The Institute for Mountain Research is located on the ancestral and traditional lands of the Ute, Goshute, and Shoshone Peoples.
Header image: cross the Continent. The snow sheds on the Central Pacific Railroad in the Sierra Nevada Mountains." Originally printed in Frank Leslie's Illustrated Newspaper, Vol. 29, February 6, 1870, p. 346.