Episode 16
Mountains and Stories: Ze Min Xiao
June 5th, 2021
45 mins 58 secs
We are honored to collaborate with Dr. Xiumei Pu in her Project, "Mountains and Stories: Building Community Among Asian and Pacific Islander Refugee and Immigrant Families in Salt Lake Valley," with the support of a Whiting Public Engagement Programs Seed Grant. Anchored in the theme of mountains, the project consists of a twelve-part podcast and a documentary, a storytelling-conversation cultural event (June 26, 2021), and a group hike in the Wasatch Mountains (October 23, 2021). It is our hope that these efforts will amplify the environmental voices of Asian and Pacific Islander refugee and immigrant communities, and spark more public interest in thinking about the connection between culture, identity, and the natural environment.
At the heart of the project is a podcast series featuring the life and work of twelve storytellers who come from a range of age groups, occupations, and ethnic and racial backgrounds. Some of them are born in the United States; many of them are born in another Asian country or Pacific Island and immigrated to the US at a young age. Their stories show fascinating complexities of immigration routes and histories, incredible cultural richness and resilience, and long-lasting contributions of the Asian and Asian Pacific Islander communities to the social life and cultural landscapes of Salt Lake Valley and the broader Utah.
You can register for the June 26th event via this google form.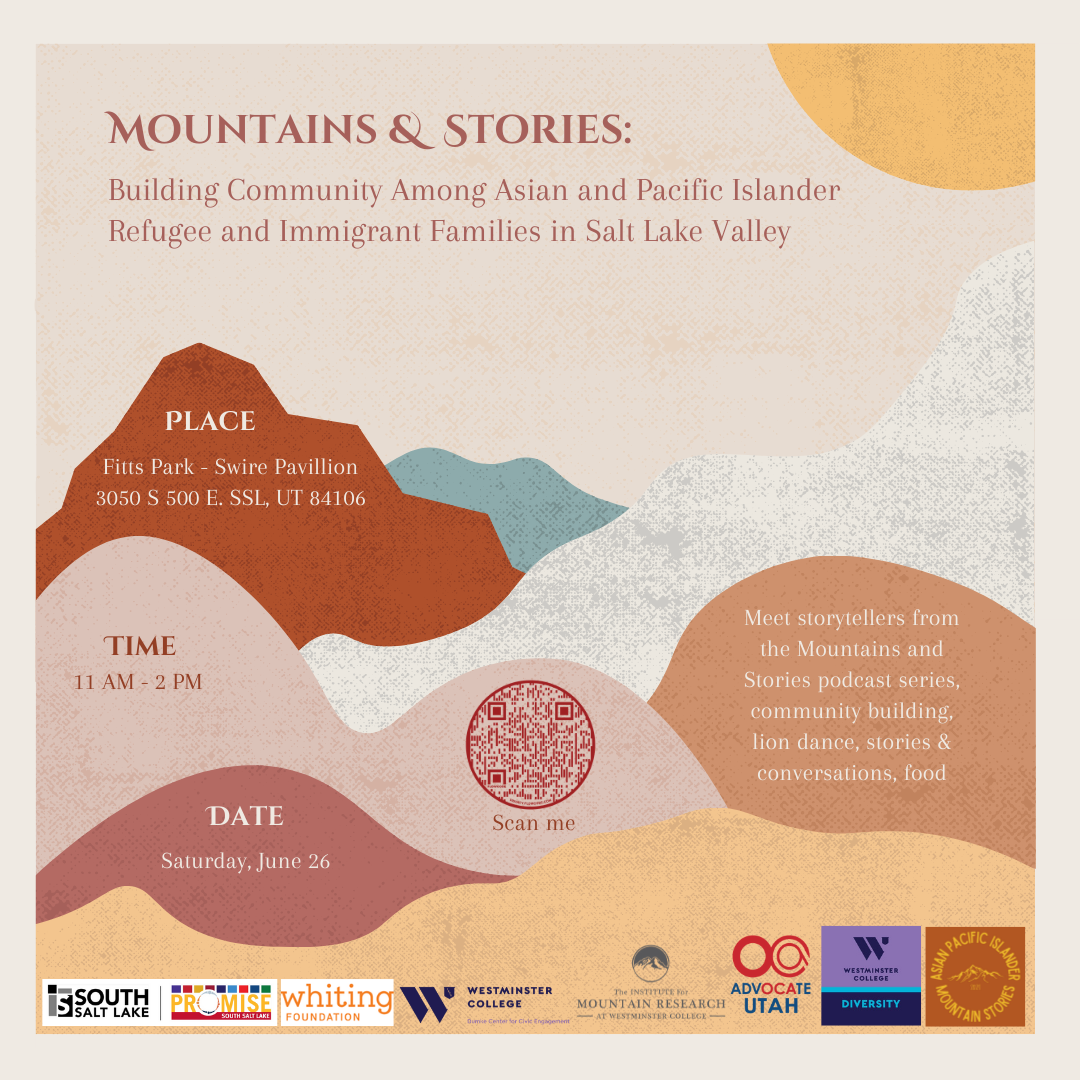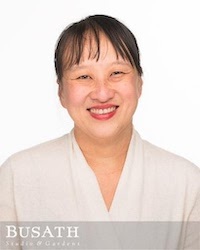 In today's episode we talk with Ms. Ze Min Xiao (Ze). She is passionate about helping build strong relationships that result in bringing together various partners while helping guide and build on the future. She has over 20 years of experience working in the public and government sector in advancing equity for immigration and refugees.
Ze directs the newly launched Center for Economic Opportunity and Belonging at the Economic Development Corporation of Utah. The Center serves as the private sector commitment to work alongside government and communities of color to advance the principles outlined in the Utah Compact on Racial Equity, Diversity, and Inclusion. The Center will focus on advancing economic equity and strengthening community cohesiveness by fostering an environment of belonging for all Utahns.
Ze holds a Master of Art in Community Leadership from Westminster College. She is a fellow of the W.K. Kellogg Foundation's Community Leadership Network. In her free time, she loves to garden, fishing, and spending time with her husband, two teenage boys, four dogs, and five chickens.
To get yourself caught up on the mountain and stories series, we encourage you to listen to the introductory episode if you haven't done so already.
Jeff Nichols and Brent Olson co-direct the Institute for Mountain Research and our 2018-2019 Mountain Fellows are Katie Saad and Naomi Shapiro. Our theme song is "Home" by Pixie and the Partygrass Boys.. As Naomi likes to say, "They are awesome and you should check them out."
The Institute for Mountain Research is located on the ancestral and traditional lands of the Ute, Goshute, and Shoshone Peoples.