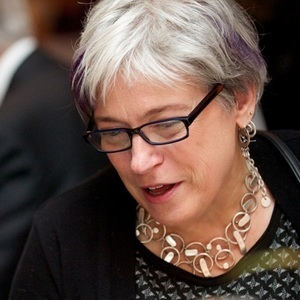 Hikmet Loe
Special guest
Interests:
Writing, which includes:
The Spiral Jetty Encyclo: Exploring Robert Smithson's Earthwork through Time and Place (The University of Utah Press, 2017)
"Teaching Art History," in Hope, Heart, and the Humanities: How a Free College Course is Changing Lives (The University of Utah Press, 2016)
"Hotel Palenque," in Western Humanities Review, LXVIII (Winter 2014).
Travel, visiting museums both nationally and abroad as I continually learn from artists.
Exploring, which includes trips around Great Salt Lake and in our Western desert. I am on the Board of Directors, FRIENDS of Great Salt Lake and find many opportunities to promote the beauty and special needs of our inland sea.
Hikmet Loe has been a guest on 2 episodes.
April 8th, 2020 | 37 mins 34 secs

art, honors college, westminster faculty

This February, Westminster's Student Honors Council invited Hikmet Loe and Russ Costa to lead a discussion around issues of nature and mental health. They called the discussion "Embodied Landscapes, Embodied Minds, and Restorative Nature" and asked Hikmet and Russ to talk about their experiences in nature and links to mental health. You can view the images discussed in this episode on the Mountain Stories Podcast website. And, in classic Honors college fashion, Russ and Hikmet grounded this concept in texts, art and photography from around the world.

December 9th, 2018 | 45 mins 53 secs

collaborative summer research grants, great salt lake institute

We continue our series of stories about the Great Salt Lake today with 2 stories about Pelicans, a piece of new music, and a report from a couple of our summer collaborative research grants. First, Kara Kornhauser discusses her research related to pelicans and tar seeps near the Spiral Jetty on the shores of the lake. Next, I interview Connor Lockie about his new piece of music, "Mass for Pelicans," and we'll share that composition. Finally, Hikmet Loe and Scout Enviros talk about the work they did this summer as part of their summer collaborative research project, "The Necessity of Landscape."