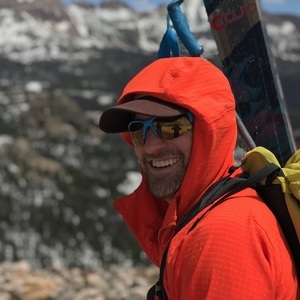 Russ Costa
Special guest
Russ Costa is a cognitive scientist who studies attention and perception in the lab, and risk-taking and decision-making in high risk environments outside of it. His fascination with how brains work and how humans behave in dangerous spaces had its genesis in his experiences as a ski mountaineer.
Russ Costa has been a guest on 1 episode.
April 8th, 2020 | 37 mins 34 secs

art, honors college, westminster faculty

This February, Westminster's Student Honors Council invited Hikmet Loe and Russ Costa to lead a discussion around issues of nature and mental health. They called the discussion "Embodied Landscapes, Embodied Minds, and Restorative Nature" and asked Hikmet and Russ to talk about their experiences in nature and links to mental health. You can view the images discussed in this episode on the Mountain Stories Podcast website. And, in classic Honors college fashion, Russ and Hikmet grounded this concept in texts, art and photography from around the world.