Episode 18
Mountains and Stories: Jake Fitisemanu
June 19th, 2021
51 mins 35 secs
This summer we are collaborating with Dr. Xiumei Pu in her Project, "Mountains and Stories: Building Community Among Asian and Pacific Islander Refugee and Immigrant Families in Salt Lake Valley," with the support of a Whiting Public Engagement Programs Seed Grant. Anchored in the theme of mountains, the project consists of a twelve-part podcast and a documentary, a storytelling-conversation cultural event (June 26, 2021), and a group hike in the Wasatch Mountains (October 23, 2021). It is our hope that these efforts will amplify the environmental voices of Asian and Pacific Islander refugee and immigrant communities, and spark more public interest in thinking about the connection between culture, identity, and the natural environment. You can listen to previous episodes here on the IMR Podcast website.
At the heart of the project is a podcast series featuring the life and work of twelve storytellers who come from a range of age groups, occupations, and ethnic and racial backgrounds. Some of them are born in the United States; many of them are born in another Asian country or Pacific Island and immigrated to the US at a young age. Their stories show fascinating complexities of immigration routes and histories, incredible cultural richness and resilience, and long-lasting contributions of the Asian and Asian Pacific Islander communities to the social life and cultural landscapes of Salt Lake Valley and the broader Utah.
You can register for the June 26th event via this google form.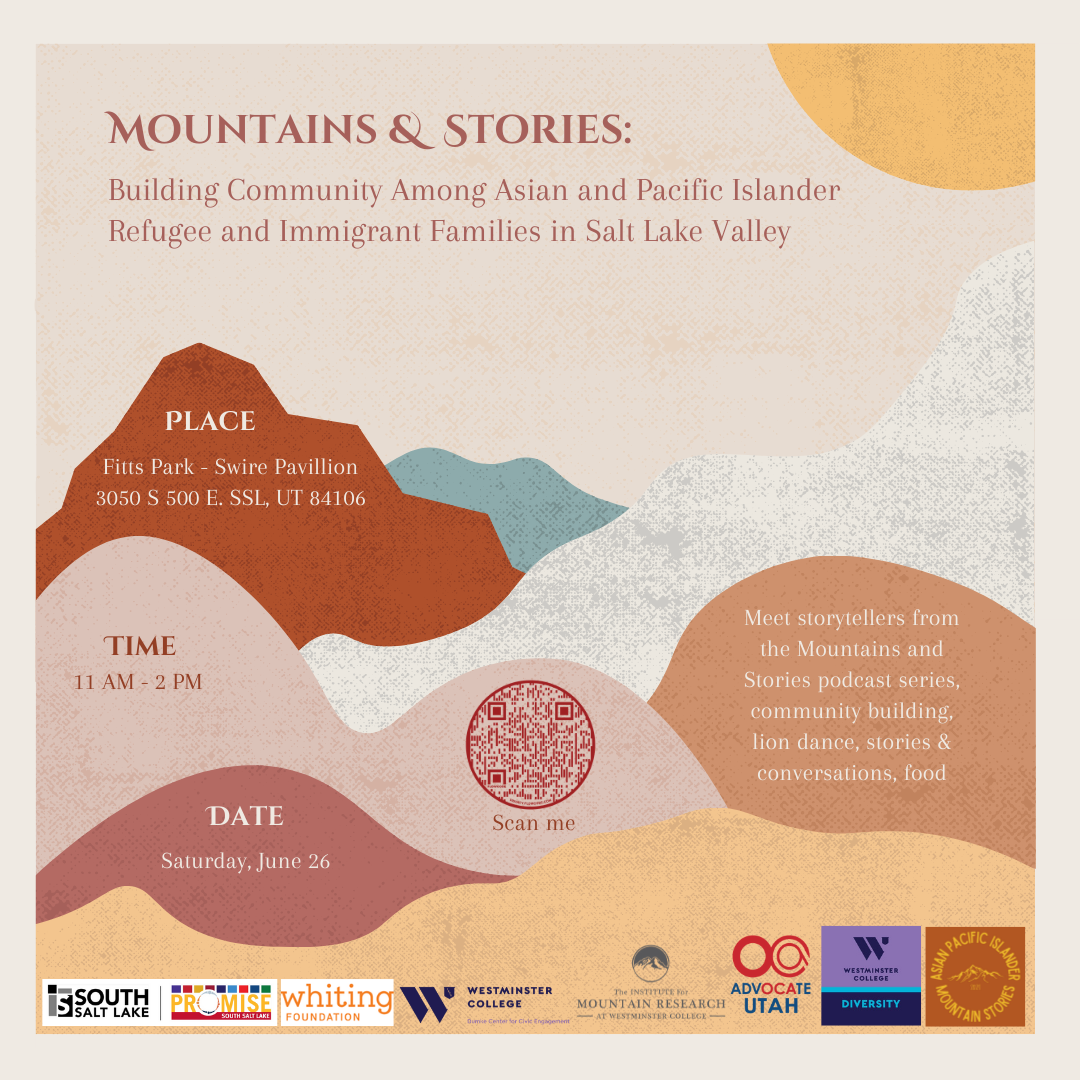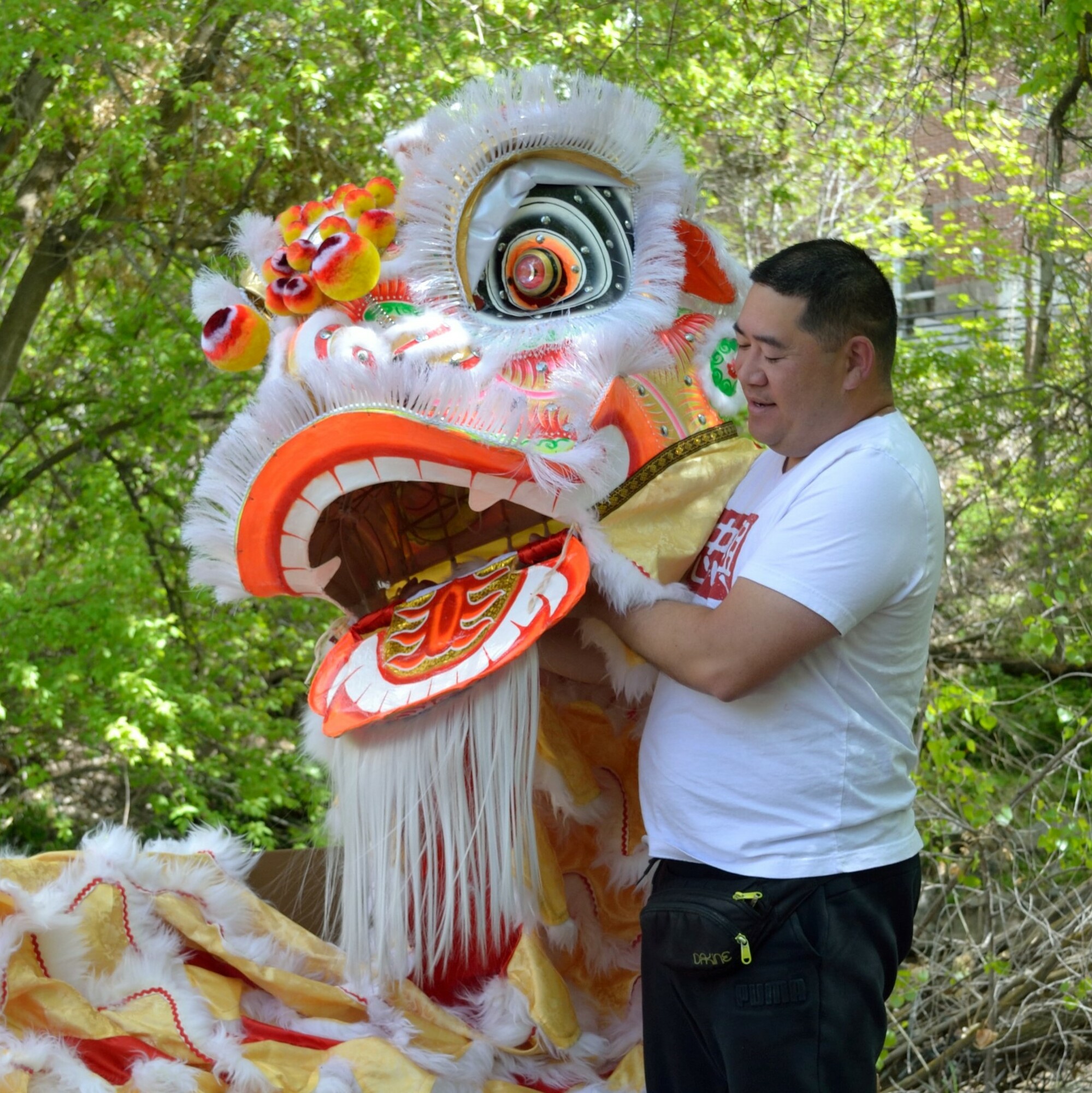 Jake Fitisemanu was born in New Zealand/Aotearoa to Karen Dang (Kaimukī, Oʻahu, Hawaiʻi) and Jacob Fitisemanu Sr. (Falefā, ʻUpolu, Sāmoa) and raised in Hawaiʻi and Utah. Jake holds a master's degree in Public Health from Westminster College (Salt Lake City, UT) and has led public health programs in the Utah Department of Health for nine years. He was appointed by President Obama to the President's Advisory Commission on Asian Americans & Pacific Islanders in 2015 and was also appointed to the US Census National Advisory Committee for two terms. Jake has chaired the Utah Pacific Islander Health Coalition since 2011 and is currently a director of the national Asian & Pacific Islander American Health Forum and a member of the Huntsman Cancer Institute Community Advisory Board. He lives with his wife and two daughters in West Valley City where he serves as a member of the City Council and chair of the Healthy West Valley initiative.
Jeff Nichols and Brent Olson co-direct the Institute for Mountain Research and our 2018-2019 Mountain Fellows are Katie Saad and Naomi Shapiro. Our theme song is "Home" by Pixie and the Partygrass Boys.. As Naomi likes to say, "They are awesome and you should check them out."
The Institute for Mountain Research is located on the ancestral and traditional lands of the Ute, Goshute, and Shoshone Peoples.