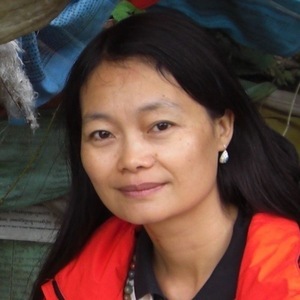 Xiumei Pu
Special guest
Xiumei Pu is an Assistant Professor of Environmental Studies at Westminster College. Her teaching and research have been at the confluence of feminist studies and environmental humanities. Her teaching interests include gender and the environment, gender and climate change, indigenous environmental thought, U.S. multiethnic environmental literature, Asian environmental literature, ecowomanist/ecofeminist theories, and creative activism. Her research interweaves global indigenous environmental thought and decolonial theories to explore possibilities for ecological, environmental, and social wellbeing. She is the author of ?Turning Weapons into Flowers: Ecospiritual Poetics and Politics of Bön and Ecowomanism? (2016), and other publications related to transcultural understanding of gender and the environment. She is currently writing a manuscript on spiritual ecology that is grounded in her research on contemporary environmental literature by women of Chinese ancestry and her ethnographic research on indigenous Chinese and Tibetan spiritual traditions in Western China.
Xiumei Pu has been a guest on 1 episode.
December 18th, 2018 | 11 mins 21 secs

In this episode, Westminster College Environmental Studies Professor Xiumei Pu sends us into winter with a reading of a poem by T'ao Ch'ien (translated by David Hinton). The episode is, perhaps, best enjoyed with a glass of wine.