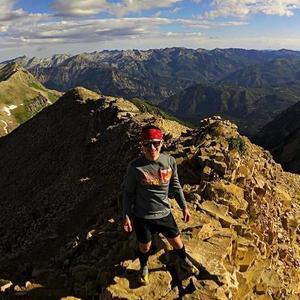 Brenden Rensink
Special guest
Brenden W. Rensink (Ph.D., 2010) is the Assistant Director of the Charles Redd Center for Western Studies and an Assistant Professor of History at Brigham Young University. Rensink recently published the monograph book, Native but Foreign: Indigenous Immigrants and Refugees in the North American Borderlands(Connecting the Greater West Series, Texas A&M University Press, 2018), co-editor of the forthcoming anthology, Essays on American Indian and Mormon History (University of Utah Press, 2019), co-editor of Documents Vol. 4, and Documents Vol. 6 of the award-winning Joseph Smith Papers projects (Church Historians Press, 2016, 2017), co-author of the Historical Dictionary of the American Frontier(Rowman & Littlefield, 2015), and author multiple articles, book chapters, and reviews. Rensink helps manage events, programming, awards, and research at the BYU Redd Center. He also created and directs two ongoing public history initiatives for the Redd Center: serving as the Project Manager and General Editor of the Intermountain Histories digital public history project and as the Host and Producer of the Writing Westward Podcast. His current research projects include consulting with the Native American Rights Fund, editing a collection of essays on 21st Century West History, and a writing new cultural and environmental history monograph tracing experience in, perception of, and recreation in Western American wilderness landscapes.
Brenden Rensink has been a guest on 1 episode.
February 15th, 2019 | 28 mins 21 secs

history, mountains

Brenden Rensink, BYU historian and assistant director of the Charles Redd Center, talks about how his trail-running hobby influences his scholarship.