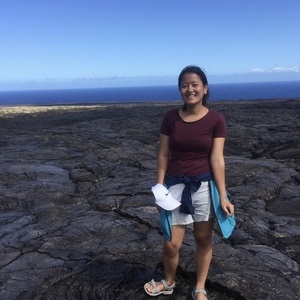 Prashanti Limbu
Special guest
I am from Nepal and currently an international student at Westminster College. I like to learn more about people, cultures, and places to broaden my knowledge and understanding of the world we live in. I want to work towards protecting the environment and reversing climate change. In order to bring change, I believe that we can work both individually and collectively towards changing the world for the better. Being an international student and pursuing my undergraduate research, I believe in working with harmony and peace and being open to advice and different opinions. When working with others collectively, I want to make sure everyone is heard and respected. I think that education is
important and like someone said no one can steal our education or knowledge from us I want to relearn and remember Indigenous knowledge and local knowledge that's spread and apply that outside of academia. Believing this I am studying abroad away from home and that is why I conducted the research "Mountain Time and Beyond" under the supervision of Dr Xiumei Pu . I want to advocate for clean energy use and recycling and was fortunate enough to conduct the first thrift store on campus in my freshman year.
Fun fact: I have a twin sister.
Prashanti Limbu has been a guest on 1 episode.
August 8th, 2021 | 42 mins 21 secs

This summer and fall we'll be collaborating with Dr. Xiumei Pu in her project "Mountains and Stories." Mountains and Stories is a community-building endeavor among diverse Asian and Pacific Islander refugee and immigrant families living in Salt Lake Valley. Anchored in the theme of mountains, the project consists of a twelve-part podcast, a documentary, and a series of local events. It is our hope that these efforts will amplify the environmental voices of Asian and Pacific Islander refugee and immigrant communities, and spark more public interest in thinking about the connection between culture, identity, and the natural environment. In this episode, we talk with Prashanti Limbu. Prashanti is from Nepal and is currently an international student at Westminster College