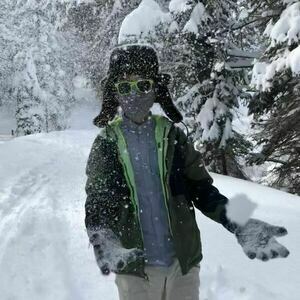 Anda Xie
Special guest
Anda Xie is a 7th grade student at West High School. He enjoyed acting and doing improv before COVID, and now he enjoys hiking in the mountains and playing WarThunder. He is Chinese American. He loves celebrating his heritage in many ways, especially Chinese food. He is an aspiring entrepreneur and has made quite a sum ($50) by dabbing the food and stock market (selling Kit-Kats and buying one stock of Activision since he likes Call of Duty). He hopes you enjoy his episode of the podcast.
Anda Xie has been a guest on 1 episode.
August 22nd, 2021 | 17 mins 13 secs

This summer and fall we'll be collaborating with Dr. Xiumei Pu in her project "Mountains and Stories." Mountains and Stories is a community-building endeavor among diverse Asian and Pacific Islander refugee and immigrant families living in Salt Lake Valley. Anchored in the theme of mountains, the project consists of a twelve-part podcast, a documentary, and a series of local events. It is our hope that these efforts will amplify the environmental voices of Asian and Pacific Islander refugee and immigrant communities, and spark more public interest in thinking about the connection between culture, identity, and the natural environment. In this episode, we talk with Anda Xie. Anda is a seventh grader here in Salt Lake City, UT.